In the last local government election debates in 2016, the JLP and PNP did not have a manifesto prepared.
They had no plans for local government then and they have no plans now.
In the debates, they could not properly answer a single question on how electing them would result in a better Jamaica, they instead looked to what their counterparts in the central government have done. Coming out of that debate, it was clear what the people of Jamaica would get
more corruption,

more poverty,

more crime,

and more waste or mismanagement.
Both political parties openly admitted in the debates that councillors in their ranks are corrupt and are NOT doing the work that they were elected to do. This changes, as for the first time in Jamaica's history, the two colonial parties aren't just up against a third registered political party in an election, they are up against the People of Jamaica.
We, the members of the United Independents' Congress, hereby challenge the moral authority of the omnipotent state and defend the inherent rights of every individual to be free.
We hold that all individuals have the right to exercise sole dominion over their own lives, and have the right to live in whatever manner they choose, so long as they do not forcibly interfere with the equal right of others to live in whatever manner they choose.
Governments throughout history have regularly operated on the opposite principle, that the State has the right to dispose of the lives of individuals and the fruits of their labour.
All political parties except for the UIC grant to government the right to regulate the lives of individuals and seize the fruits of their labour without their consent.
We, on the contrary, deny the right of any government to do these things, and hold that where governments exist, they must not violate the rights of any individual: namely,
the right to life — accordingly we support the prohibition of the initiation of physical force against others;
the right to liberty of speech and action — accordingly we oppose all attempts by the government to abridge the freedom of speech and press, as well as government censorship in any form; and
the right to property — accordingly we oppose all government interference with private property, such as confiscation, nationalization, and eminent domain, and support the prohibition of robbery, trespass, fraud, and misrepresentation.
Since governments, when instituted, must not violate individual rights, we oppose all interference by government in the areas of voluntary and contractual relations among individuals. People should not be forced to sacrifice their lives and property for the benefit of others.
They should be left free by the government to deal with one another as free traders; and the resultant economic system, the only one compatible with the protection of individual rights, is the free market.
A LOOK AT A UIC LED LOCAL GOVERNMENT
01
CRIME
Crime is not a priority of the Central Government, their focus is on trampling on the rights of citizens. Let us be clear that local government is limited in what it can and cannot do. A UIC local government however will not let that restrict us as our councillors will seek to do everything they can to have a positive impact on communities with the intent on reducing levels of crime. A UIC local government will support existing neighbourhood watch and be a catalyst in the creation of others across the country.

02
CHILD SAFETY
UIC councillors recognize that child abuse is rampant in our society and will be working directly with schools and children's homes to identify youth who are being abused and take corrective and preventative actions. Our children are top priorities and every level of government must play its part in protecting them.

03
PARKS AND PLAYGROUNDS
The UIC will develop high quality parks and playgrounds in every constituency for families and children to play safely and happily. Where existing parks exist, we will work on implementing safety measures to reduce hazards to children.

04
MOSQUITO BORNE DISEASES
Diseases such as Dengue and Chikv have often resulted in serious illness and death in our country. A UIC local government will stop the use of fogging, as it is a health hazard for Jamaicans and does not solve the root cause of the problem. Instead, we will opt for larviciding, source elimination and natural ecological approaches. Our approach is safer and will result in a reduction of incidents of mosquito borne diseases.

05
ENVIRONMENT
Our beaches are being eroded, water sources being impacted and cockpit country is being destroyed. We will initiate a competitive public procurement process for environmentalists to study soil erosion, impacts on our beaches and environmental impacts caused by mining, with the intent of providing the Central Government with clear solutions to the problems.

06
ORGANIC FARMING
The UIC believes organic farming is our oil and will embark on a water, food and energy security plan that will make Jamaica the Organic Food Capital of the world. Every individual, home and community will be invited to participate in building and benefiting from this lucrative industry.

07
ACCESS TO WATER
Access to clean running water is a serious issue in many communities and a UIC Local Government will ensure water pipelines are installed, upgraded and properly maintained on an islandwide scheduled program.

08
FLOOD PREVENTION
Previous councillors and members of parliaments have done infrastructure work without using a competitive public procurement process to hire qualified and competent civil engineers to ensure that drainage is properly designed and installed. The UIC will take corrective action in flood prone communities.

09
GRASS ROOTS ECONOMY
The UIC will help every community create a local grassroots economic base to generate new businesses and employment opportunities for all. Rural communities must also be allowed to develop their own local economy and not be forced to rely on urban settings.

10
FINANCIAL LITERACY PROGRAMS
Our local government will implement financial literacy training for market vendors to help them make good investment, insurance and retirement planning decisions for their long-term sustainability.

11
ROAD SAFETY
Previous councillors and members of parliament have upgraded road infrastructure without installing proper drains, sidewalks and street lights. This presents a risk of flooding and accidents. The UIC Councillors will work on upgrading our road infrastructure to include proper drains, sidewalks and street lights for public safety and convenience. A focus of the UIC is accessibility for the disabled among our population, including wheelchair access for public infrastructure.

12
WASTE MANAGEMENT
We will ensure timely waste removal and consistent beautification of all communities. The UIC will introduce recycling and regular street cleaning programs across the country and install garbage disposal bins to reduce littering.

13
FIXED ADDRESS
The UIC believes everyone should have a fixed address for both national security and for citizens' convenience of mail and package delivery in the age of online shopping and personal delivery services. We will ensure this becomes the new reality in every community.

14
UNITING MUNICIPAL CORPORATIONS
Local government is untidy and is not designed to work as a team for the best interest of our country. The UIC will centralize local government in the way that it operates, meaning that our Councillors will not work in silos but will be working together as a team across the divisions, constituencies and parishes. The UIC's subject matter experts on Public Works, Infrastructure, Health, Finance and Education, etc. will act as a support structure for Councillors and Municipal Corporations.

15
SERVICE ORIENTED GOVERNMENT
The UIC will focus on making your life easier, safer and cleaner by delivering quality customer service and showing that we respect you by providing you with a beautiful living, working and recreational environment in every county, parish and community.

16
CITIZEN ENGAGEMENT
Previous local governments have promised to allow community members to have a greater role in how their divisions are run. They have failed on those promises time and time again. Instead of making a promise, a UIC Local Government will use a competitive public procurement process for the hiring of a programmer to develop a Government Software application that can be used by every citizen to communicate with their local division councillor.

17
NO MEDICAL APARTHEID
UIC Local Governments will NOT enforce any medical apartheid edict passed down by central government and will use the full power of local government to oppose them. We are pro choice and pro informed consent.

18
EARLY OUTPATIENT TREATMENT
According to experts on the subject, COVID-19 is the disease caused by the virus, SARS-COV-2. Central government has destroyed our economy and further damaged an already poorly run healthcare and education system in its fight against our right to choose. Whether the Central Government likes it or not, we recognize natural immunity and will support early outpatient treatment for COVID-19 patients across the country with the intent of saving lives, reducing the impact on our healthcare system and saving our education system and local economies.

19
TRANSPARENT PUBLIC PROCUREMENT
We will end all single source contracts above a certain dollar value and move towards a transparent competitive public procurement process. All Jamaicans will have a fair chance of successfully bidding on projects.

20
PEOPLE VS GOVERNMENT
On behalf of the citizens of Jamaica we will use the powers of Municipal Corporations to hold the Government and Opposition accountable.

21
UIC GENERAL ELECTION MANIFESTO
The UIC will be active in implementing, within the confines of the powers of local government, parts of our general election manifesto and plans as much as possible. 4-5 years in local government will set the stage for the UIC to reduce the time it will take to transform Jamaica into a Non Partisan Constitutional Republic when we become the next Government of Jamaica.

22
Omissions
Our silence about any other particular government law, regulation, ordinance, directive, edict, control, regulatory agency, activity, or machination should not be construed to imply approval.
HOW CAN YOU HELP US WIN?
REGISTER FOR YOUR VOTER'S ID
Find application and registration info
on the ECJ's website https://ecj.com.jm
WORD OF MOUTH
AND MEMBERSHIP
Tell all your friends and family about the UIC.
In groups of 12, go door to door and let your
neighbours know that help is on the way.
Contact us at 876-293-0812 to register
your team of 12.
GET TO KNOW THE UIC
AND DONATE
Vist UIC Liberty TV on youtube to watch our videos.
You can donate to the UIC at
www.uicjamaica.com.

VOTE UIC
When you've identified the UIC candidate in your area,
support him/her as best as you can.
Make sure you come out to vote on polling day.
Interested in being a candidate?
Sign up on our website.
DONATE TO THE UIC

Your donation will go towards ensuring the UIC wins this election and begins the process of creating a real new Jamaica.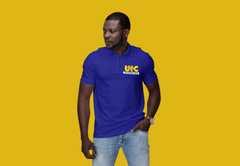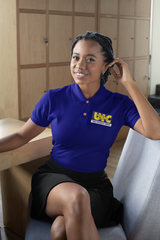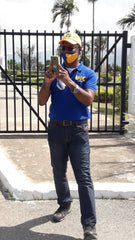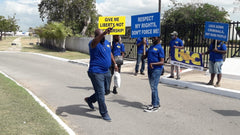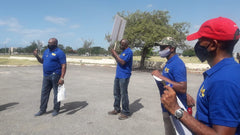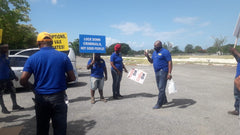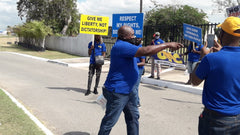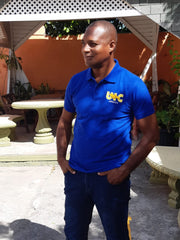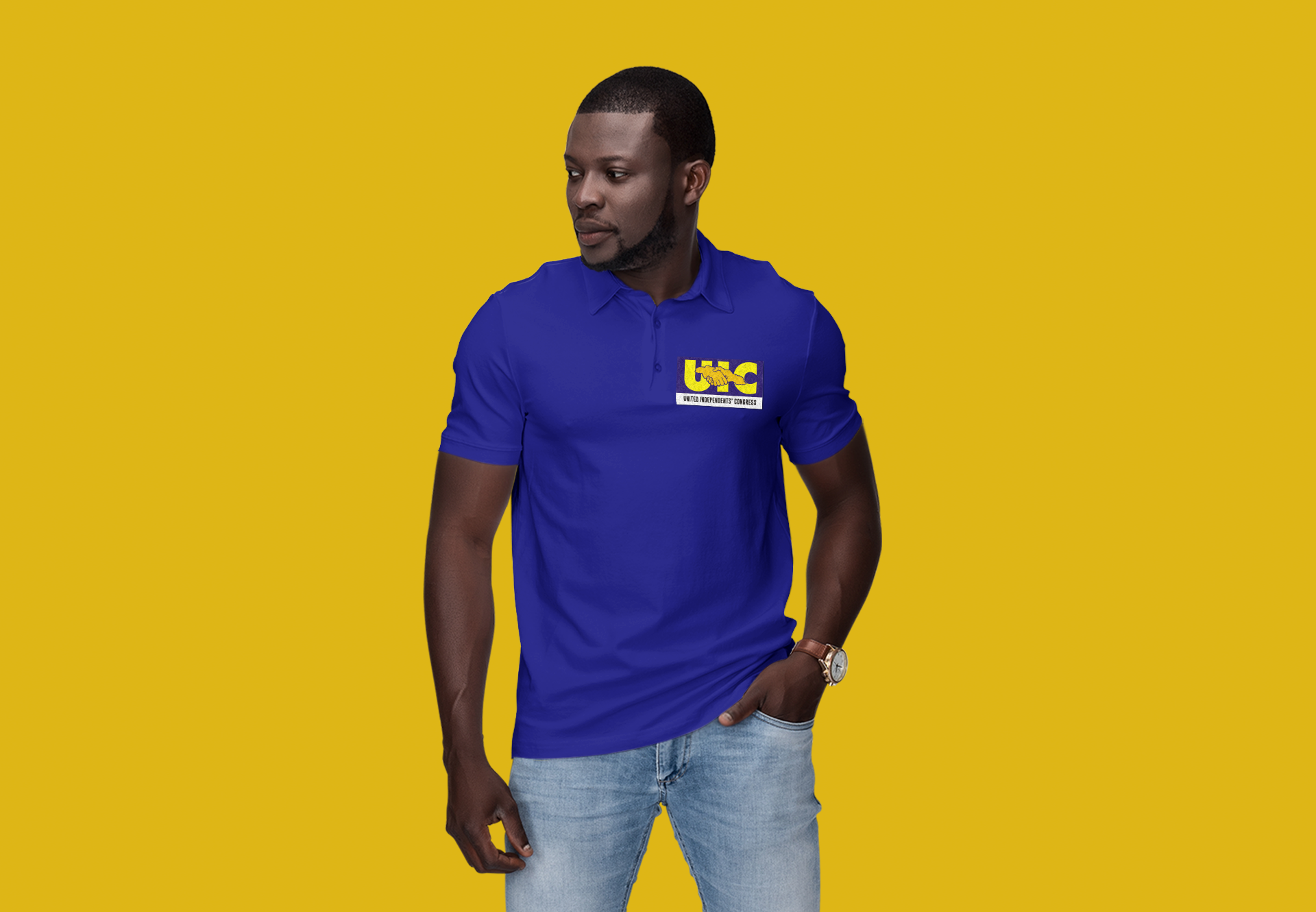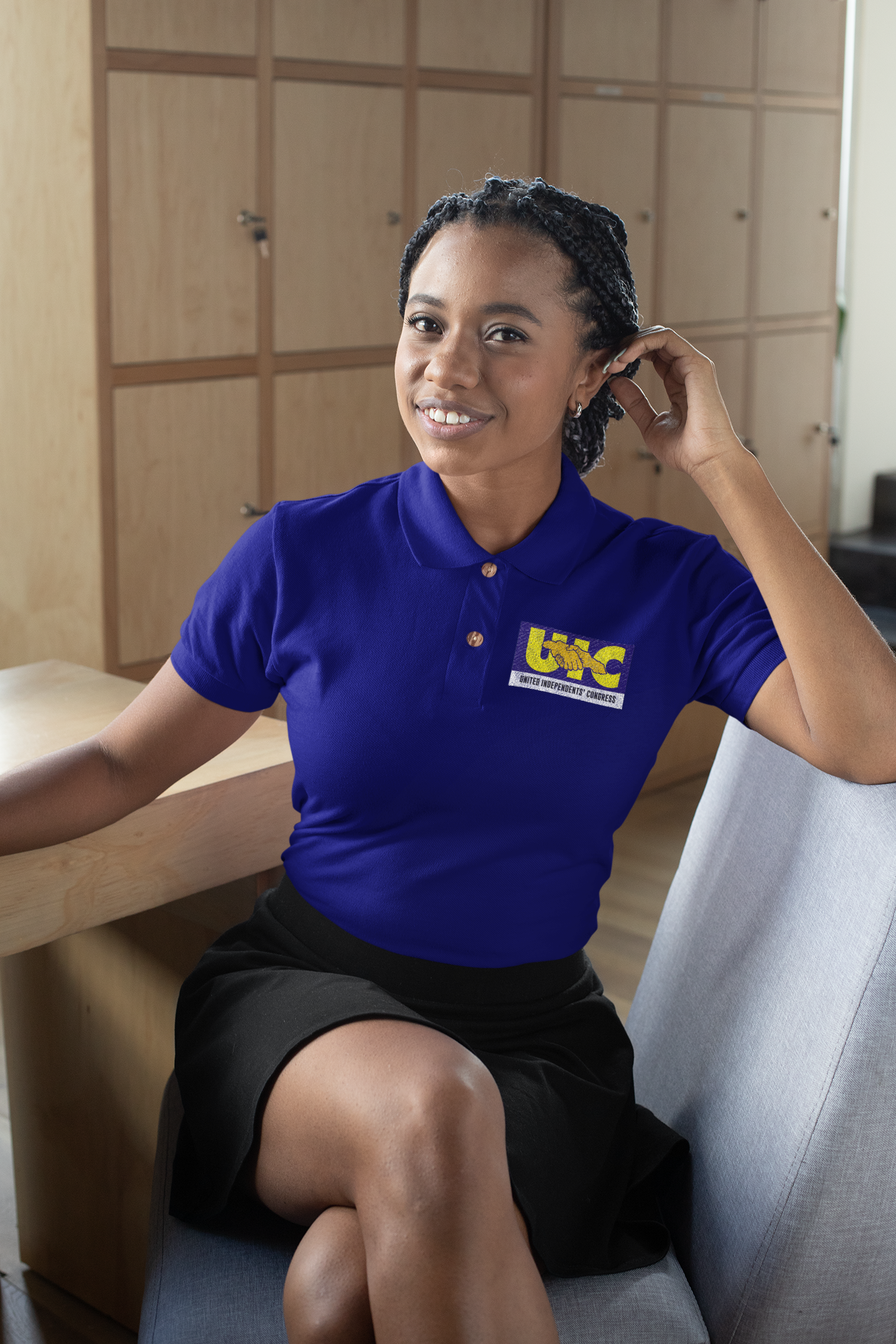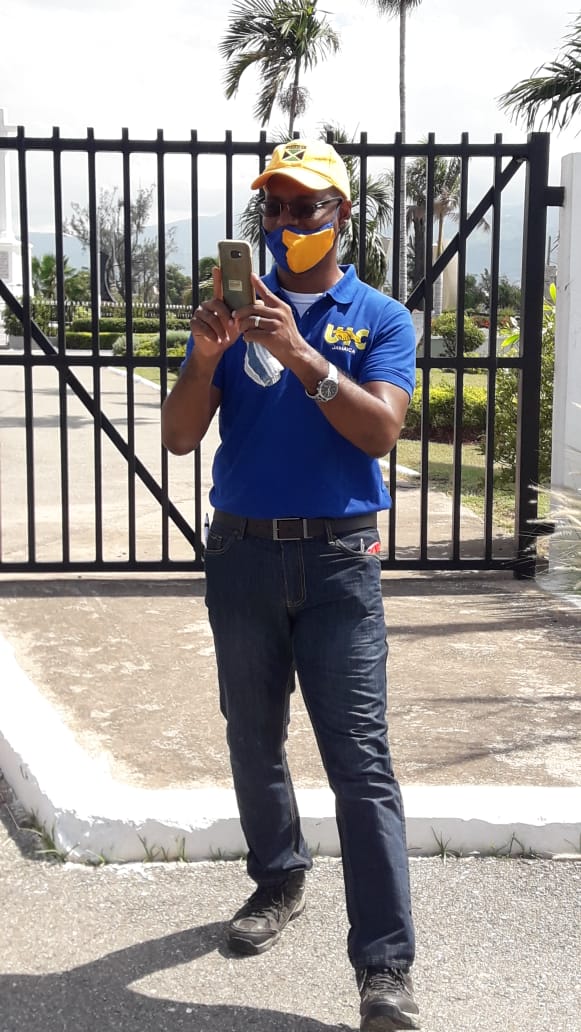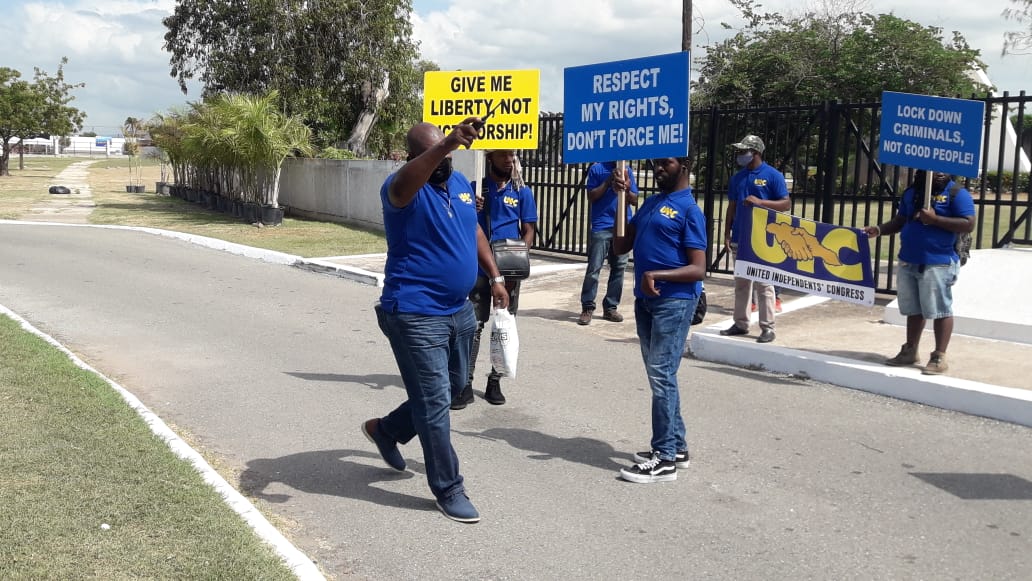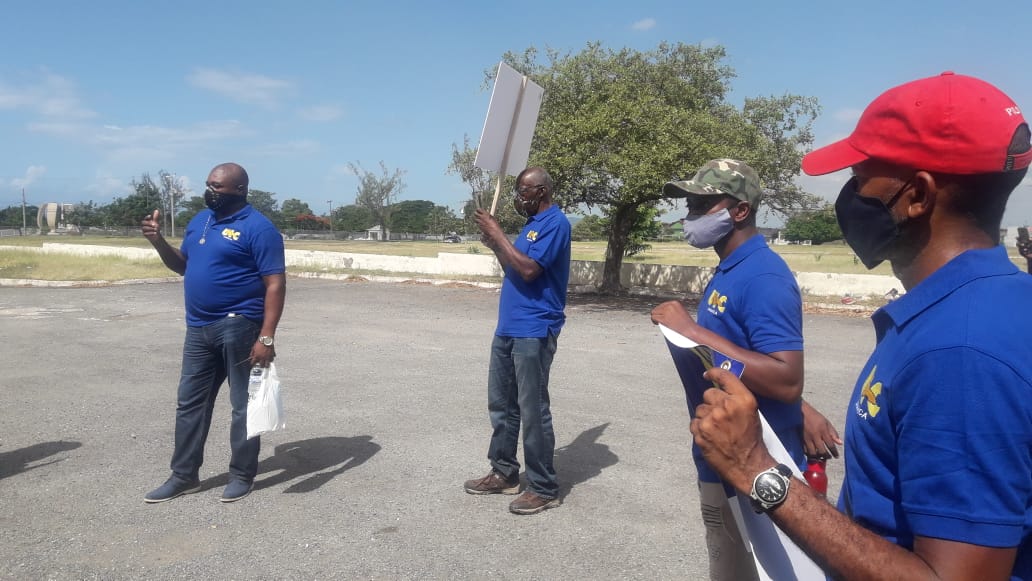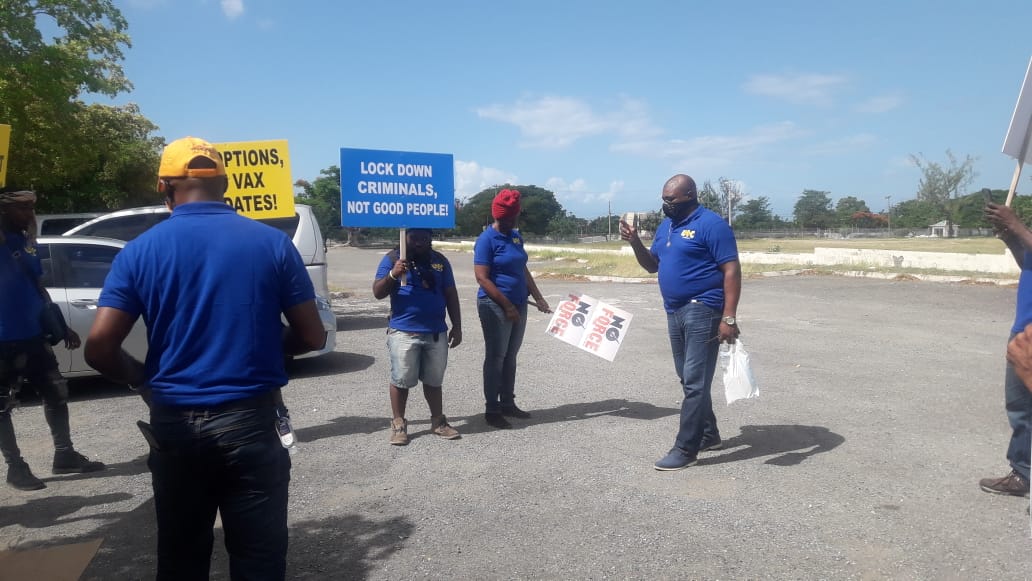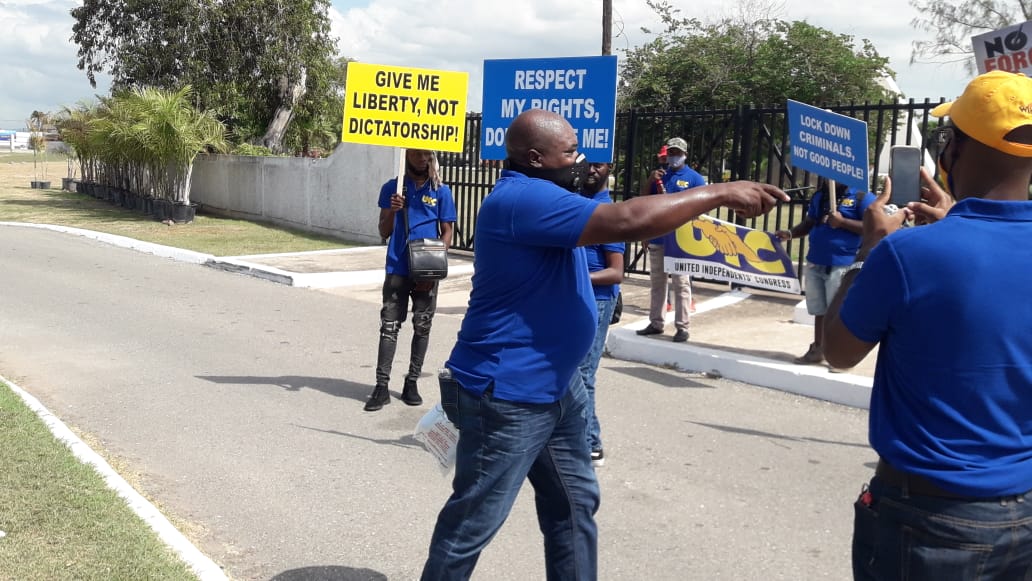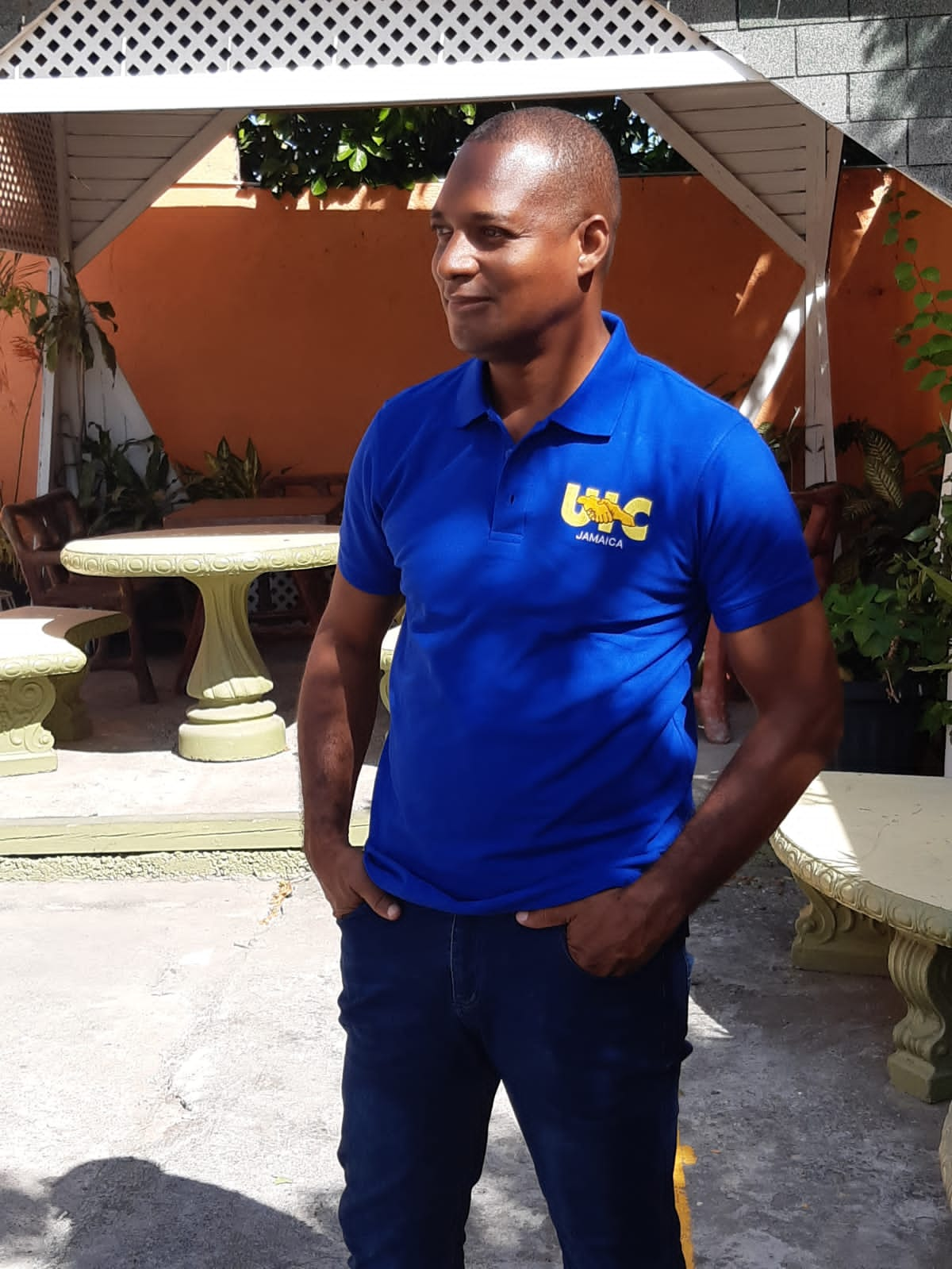 UIC Blue Liberty Polo Shirt - Unisex (DIASPORA ONLY)
Out of stock
All members of the diaspora living abroad can order their brand new UIC polo shirt today!

We want you to know, that by just being here, you are a hero. Your purchase will go towards the true development of a brand hew Jamaica. Because of you, we are able to hire lawyers, medical experts, teachers, project managers and administrative assistants to further the vision of the UIC for a Jamaica that brings out the best in all it's people. 
Where your brand new UIC polo shirt at a UIC event, at work, at school, it's yours to do with as you please. But it is also a symbol of what you stand for, true liberty, freedom and prosperity for all!
Get your UIC Blue Liberty Polo Shirt today, and show the world hat you stand with Liberty!
| | |
| --- | --- |
| Size | Small, Medium, Large, XL |
| Color | Blue |
| Product type | Shirts |
| Product vendor | UIC Jamaica |